Don't Leave Your Heater In The Cold | Choose Preventative Maintenance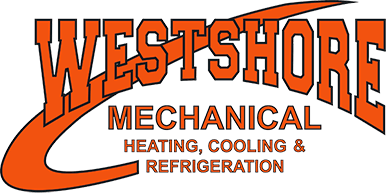 With the comfort and well-being of your household riding on the overall functionality of your heating and cooling system, it only makes sense to ensure it's properly cared for. Since no one likes surprise costly repair bills, the best way to keep your household climate safe and comfortable is by utilizing a preventative maintenance plan.
Effective preventative maintenance plans are so much more than simply swapping out your furnace filters. Our comprehensive maintenance plans are designed to check for all possible mechanical and system weaknesses over time as well as provide complete diagnostic evaluations that help keep our customers' heating systems running smoothly for years to come.
Ready to Save on Your Heating Bills?
If you're wondering what the benefits of preventative maintenance on your HVAC system may be, you're in the right place. We've been in the industry long enough to know that a routine service checkup is not only beneficial, it's downright critical to the overall health and longevity of any HVAC system.
Still not convinced? Here are some of the most crucial advantages to keeping up with a preventative maintenance schedule for your heating system:
Maximize longevity. Just as you would attend to your car with routine oil changes, tune ups, and tire rotations, having regular maintenance done on your HVAC unit will help maximize its lifespan and help you get the most life out of your heating system.

Cut down on costly repairs. Having your heater inspected routinely has the added bonus of saving you on unexpected high repair bills down the line. By inspecting and fine-tuning the mechanical and electrical components of your heating system, our team is able to identify potential problem areas before they become major repair issues with greater damage (and cost).

Stay green with higher efficiency. Over time, your heater will require tweaks and adjustments in order to maintain its overall efficiency ratings. Regular maintenance helps make sure your system is always running at peak efficiency levels for years to come.

Lowered energy bills. With an improved energy efficiency, your fine-tuned heating system will also come with a more budget-friendly monthly energy bill. Who doesn't like lower utility costs?
Choose the Right Option for You
We understand that not everyone's schedules and budgets allow for the same maintenance plans. That's why we offer our customers the option to choose what works best for their own heating system needs.
Our team is dedicated to helping our customers find the perfect balance for their HVAC maintenance needs. We work hard to keep you in perfect comfort year-round and are proud of our ability to provide the highest quality service, tailored to your individual needs.
We are here to help all of our clients improve the overall quality, efficiency, and longevity of their heating systems. Give us a call today to see how our maintenance options can help make all the difference in the world with your HVAC unit!