Grand Rapids AC Installation | Trusted Cooling System Replacements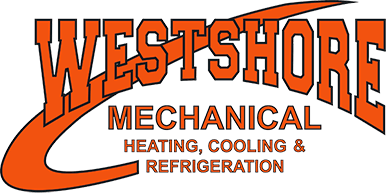 It's almost impossible to tolerate the ruthless summers without an air conditioner by your side. This one appliance single-handedly allows you to live a comfortable life even when the temperature is soaring high. So if your old AC has stopped functioning, you should not delay in investing in a new one. For a system as useful as this, you need to opt for the best-in-class installation services. And for that, Westshore Mechanical is your best bet.
Want to know more about our top-rated services? Call us today!
Air Conditioner Installs and Replacements You Can Trust
When you are replacing your old AC, you must get help from a reputed HVAC company. Installing an AC is not an easy job. It has to be fixed with utmost perfection, without leaving any room for flaws. A single mistake might lead to massive damage, so don't put your faith in the novices. Always go for the experienced companies if you want a hassle-free and reasonably priced installation.
And who can be better than Westshore Mechanicals? Backed by a team of superbly skilled servicemen and an efficient customer service team, we know how to make our customers fully satisfied. So what are you waiting for? Contact us right now, and have a stress free experience.
Need Your Air Conditioning Installed or Replaced? Call Our Team!
Now the critical question is, how will you know that your system needs to be replaced? Let's check out some prominent signs:
The air conditioner is at least ten years old
Your home energy bills are incredibly high
You have to spend a lot of money on repairs
Your AC runs on the nearly-extinct R22 refrigerant
There are hot and cold spots in your home
If you feel familiar with these symptoms, the chances are high that you have to go for a new AC machine. And guess what, when you hire us, you can experience a seamless installation experience, with a full guarantee of excellent work quality.
Still not sure? Then let us take you through all the benefits you will get from your new AC:
Your energy bills will remain under control
There won't be any unusual noise bothering your peace
You will get unlimited access to cool air
Summers will be comfier than ever
Amazing airflow will improve your quality of sleep
And the list goes on! So make a wise decision for your home today, and hire Westshore Mechanical for installing the brand-new AC in your home. Thanks to our years of experience in the AC industry, we can add immense value to your project. Contact us immediately, and schedule an appointment.
Westshore Mechanical of Grand Rapids
250 Monroe Northwest Grand Rapids Suite 400, Grand Rapids MI, 49503
616-201-0226