Dryer Vent & Air Duct Cleaning Grand Haven MI | Westshore Mechanical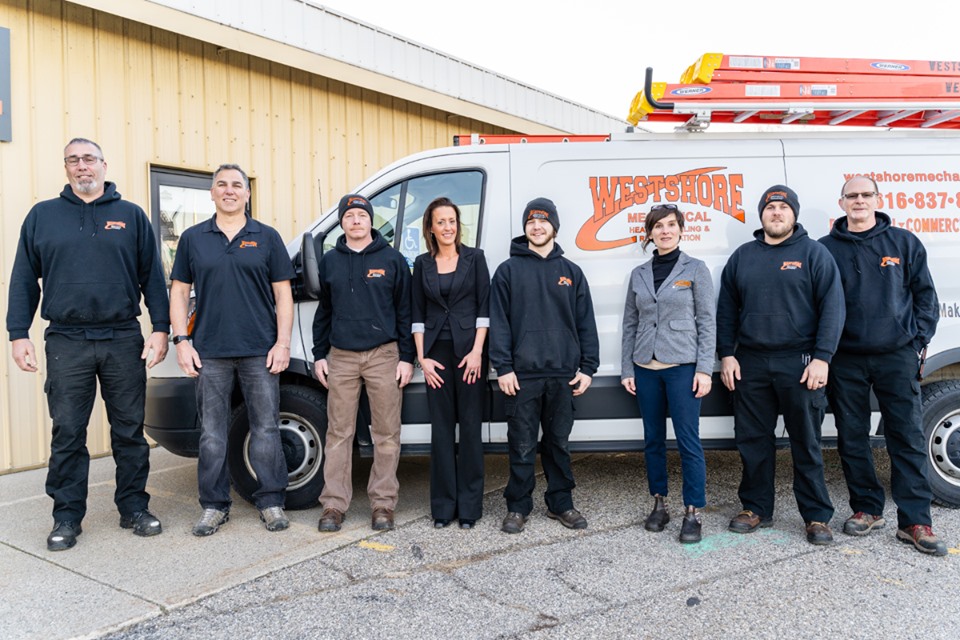 Welcome to Westshore Mechanical of Spring Lake, the premier provider of dryer vent and air duct cleaning services in Spring Lake, Michigan. We specialize in improving the indoor air quality of your home or business by providing thorough, professional cleaning services that leave your air ducts and dryer vents spotless and functioning efficiently.
Air Quality Experts Near You! Clean Your Ducts and Vents Now
Poor indoor air quality can cause a wide range of health issues, from allergies and asthma to more severe respiratory problems. At Westshore Mechanical of Spring Lake, our team of highly trained technicians is dedicated to helping you breathe easier by effectively cleaning your air ducts and dryer vents. With years of experience and a commitment to quality, our experts are the best in the business.
Our services include:
Air Duct Cleaning: Remove dust, debris, and allergens from your HVAC system to improve indoor air quality and increase energy efficiency.
Dryer Vent Cleaning: Prevent dryer fires and extend the life of your dryer by removing lint buildup and other obstructions.
Mold Remediation: Eliminate mold growth in your air ducts and HVAC system to protect your health and prevent structural damage.
HVAC Maintenance: Prolong the life of your heating and cooling system with regular maintenance and inspections.
Commercial Services: Maintain a healthy and productive work environment with our commercial air duct and dryer vent cleaning services.
Need Dryer Vent Cleaning? Call Today!
Regular dryer vent cleaning is essential for maintaining the efficiency of your dryer and preventing dangerous dryer fires. A clogged dryer vent can cause your dryer to overheat, which can lead to a fire in your home or business. Additionally, a clogged vent can increase drying time and cause your energy bills to skyrocket. Our team of experts at Westshore Mechanical of Spring Lake will thoroughly clean your dryer vent, ensuring your safety and saving you money in the long run.
Why Choose Westshore Mechanical of Spring Lake?
When you choose Westshore Mechanical of Spring Lake for your dryer vent and air duct cleaning needs, you can expect:
Outstanding Customer Service: Our friendly and knowledgeable staff is always ready to answer your questions and provide guidance to ensure you receive the best service possible.
Professionalism: Our highly trained technicians have the expertise and equipment necessary to deliver exceptional results every time.
Competitive Pricing: We offer affordable prices without compromising on quality, so you can enjoy a cleaner, healthier living environment without breaking the bank.
Satisfaction Guarantee: We stand behind our work and are committed to providing the highest level of service to our customers. If you're not satisfied with the results, we'll make it right.
Local Business: As a proud local business serving Spring Lake, Michigan, we care about our community and are dedicated to helping our neighbors maintain a healthy and safe living environment.
Don't wait any longer to improve your indoor air quality and protect your home or business from the dangers of clogged dryer vents. Schedule your dryer vent and air duct cleaning service with Westshore Mechanical of Spring Lake today by calling us at (phone number) or filling out our online contact form. Let us help you breathe easier and live better.