Ductless Mini Split Installations Spring Lake MI | Top Cooling Systems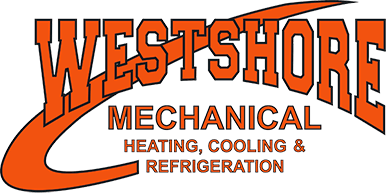 Does your home's layout seem to be a hindrance in selecting a sound HVAC system? Well, worry no more. The ductless mini-split unit doesn't require ductwork, and thus its popularity among homeowners. Yet, you will still experience the same level of comfort a traditional AC system provides.
If you want a ductless unit installed in your house, you can always rely on our team of experts at Westshore Mechanical. We have top-notch skills and knowledge in dealing with mini-split units; thus, we guarantee that it will perform effectively. Read on to gain more insights.

Trusted Ductless Air Conditioner Installers Near You
Having a mini-split unit fixed in your home is an efficient way to solve your heating and cooling issues. The ductless system has an air handler on the inside and a condenser on the outside. These components are responsible for the system to either cool or heat a room.
However, fixing a new model can be complicated; thus, you need an HVAC expert. It may seem more straightforward than the traditional system but making a DIY attempt can be a bad idea. Luckily, our technicians receive regular training sessions to keep up with industry changes. We have electrical skills and the confidence to cut holes into walls to ensure it works effectively. Therefore, when you call us to do the installation, you can be sure we will do it right the first time.
In case you want some assistance in choosing the right model or number of units, our professionals can assist you. We do a thorough evaluation of your home to determine your cooling and heating needs and advise on the best system that fits your house. While installing, we take all the precautions to ensure that the system doesn't pose any danger to you and your family members. Therefore, we make sure they are correctly positioned and they are not too close to other electrical items.
After installing the units within your space, you will enjoy the following benefits:
Versatility: By simply reversing the vapor compression process in mini-split units, you can use it for air conditioning or heating.
Energy Efficiency: You will use less electric power than other AC options and still enjoy high-efficiency levels.
Zoning Capabilities: You can control the temperatures in different rooms using a remote control or a wireless interface. If some rooms don't need any air conditioning, the units can remain off to save on energy.
Less Space Uptake: The ductless system comes in a compact design which takes up less space and maintains interior aesthetics.
Quiet Operation: When the mini-split units are in use, they don't produce noise, unlike the traditional AC system.
Need To Get Your Ductless Air Conditioning Installed? Call Today!
Ductless systems are ideal for many homeowners. Additionally, the units can be a solution to multiple different situations in your home, such as;
Garages
Small apartments
Newly remodeled home sections
Sunrooms
Bonus rooms
Are you ready to start using the ductless mini-split heating and cooling system? You can trust our HVAC experts at Westshore Mechanical to install the units and ensure they work efficiently. Contact us now for a quick installation.