Heat Pump Repair Whitehall MI | Trusted Replacements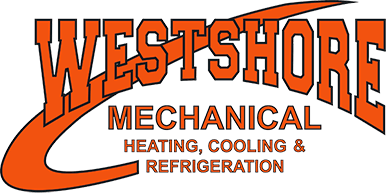 A heat pump is an excellent choice for those who don't want to have separate heating and cooling systems in their homes. It adapts to different seasons seamlessly, providing you with cool air in summers and warmth in winters. A versatile system like this one is a must-have for your home. A premium machine deserves equally premium services. So if you need heat pump repair or plan to install a new machine, Westshore Mechanical is right here to help you out!
At our company, we provide top-class repair services that are unmatchable in terms of quality of work. Thanks to our highly skilled team, we can address different systems and bring them back to working condition.
Nowadays, you will find an HVAC company in every nook and corner of the city. But are they going to add value to your project? In most cases, they don't have the required certification to deal with heat pumps. Moreover, since they are new to the industry, they are unaware of the complications that might arise while working with a system. Therefore, it's always a good idea to go with a seasoned company like us, so you won't have to worry about your machine's safety.
Besides the technicians, our customer service team is there to guide you through the procedures. Our team will be by your side to answer all of your queries. So call us today.
RELIABLE HEAT PUMP INSTALLATION AND MAINTENANCE NEAR YOU
Unfortunately, even the best quality heat pumps can encounter normal wear and tear, which results in breakdowns and system failures. One day you get home during the chilly winter days, you turn on the heat, but your heat pump isn't working. To avoid these frustrating breakdowns, have your unit installed by a professional. A heat pump is a very complex unit, and the installation is quite intensive.
It involves electrical work and correct sizing to ensure that it operates flawlessly. If you seek some amateur services, it may affect the lifespan of your unit. Get in touch with Westshore Mechanical to set up your heat pump professionally.
After installation, you need to schedule regular maintenance to ensure the proper operation of your heat pump. Our team of experts will examine the unit's general function, temperature readings, and electrical circuit. We will also check the system fault diagnostics, clean the air filters, coils, condensate, and drain pipes. Even better, we offer in-house consultation to teach you how to maintain your unit.
NEED YOUR HEAT PUMP FIXED OR INSTALLED? CALL OUR NEARBY EXPERTS!
You need to reach out to a professional if you start hearing strange loud noises from your unit. Also, if you notice lowered efficiency, it might be time to schedule repairs. Reach out to an expert in case of an unexplained spike in utility bills. Additionally, if you have an old heat pump that doesn't work well as it should, you might need to plan for replacements. Watch out for ice on the outside unit, Freon leaks, or the pump cycling on and off.
Reach out to us once you notice any of the above signs. At Westshore Mechanical, we have a pool of certified experts with extensive knowledge and hands-on experience in heat pump installations and repair. We also have access to advanced industrial tools that are very precise and powerful. Hence, we can deal with any heat pump type, guaranteeing a longer life cycle.
We aim at maintaining good air quality to give our clients a healthier living. Your comfort is essential to us, so don't get left out in the cold. Contact us today, and we shall resolve any problem with your heat pump to ensure that it keeps working in years to come.