Whitehall MI AC Installation | Trusted Cooling System Replacements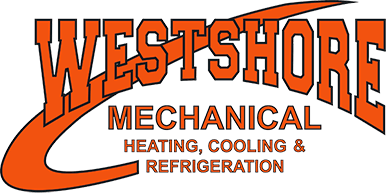 It's almost impossible to tolerate the ruthless summers without an air conditioner by your side. This one appliance single-handedly allows you to live a comfortable life even when the temperature is soaring high. So if your old AC has stopped functioning, you should not delay in investing in a new one. For a system as useful as this, you need to opt for the best-in-class installation services. And for that, Westshore Mechanical is your best bet.
Want to know more about our top-rated services? Call us today!
AIR CONDITIONER INSTALLS AND REPLACEMENTS YOU CAN TRUST
If you have experienced problems with your air conditioner, it is time to purchase a new cooling unit. There are many options available on the market to choose from when considering a cooling system. However, selecting an appropriate system and installing it in your home is equally tricky. You need the services of an expert to help you choose a new system and install it.
Outdated air conditioning models will have more issues cooling your home during the steamy summer season. This is why you need to replace your unit. There are several reasons for getting a new cooling system for your house.
First, you will be guaranteed peace from new air conditioners. Due to technology, efficient cooling systems today are much quieter when functioning.
You will also enjoy the comfort of cool air when you replace your air conditioner unit with a properly functioning air conditioning system.
Getting a new and more efficient air conditioner will potentially save you money. It will keep your energy bills lower and save money in terms of repair and energy costs.
NEED YOUR AIR CONDITIONING INSTALLED OR REPLACED? CALL OUR TEAM!
If you have problems with an inefficient air conditioning system, hire a professional to perform the replacements. Air conditioners are delicate and complicated systems that require the experience and precision of an expert to install. Without the right tools and techniques, many things can go wrong.
We can help you with the air conditioning system installation, maintenance, and emergency services. Our experts will make recommendations for cooling system installation based on your budget, air quality requirements, and the unique characteristics of your property. The experienced professionals can help you purchase a new cooling system that fits your needs and install it properly.