Muskegon MI AC Repair | Top Cooling Unit Maintenance Service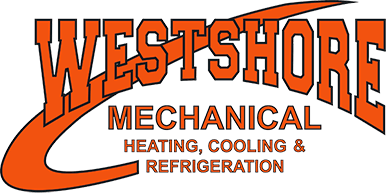 A faulty AC can be a real cause for concern, especially during the warmer months of the year. Frequent breakdowns and repairs can be a good sign to go for a unit replacement. But even then, you want to work with an HVAC professional to diagnose the problem and recommend the right solution.
With years of industry experience, we've been privileged to interact and advise hundreds of clients on HVAC's best practices. We believe the right way of solving the most common air conditioning issues is to be proactive and deliberate in keeping your home's AC in optimal working conditions. This means keeping up with routine inspections and maintenance services such as cleaning and replacing filters, inspecting the coils, and reporting complicated issues to an AC technician.
When an air conditioning unit fails, everything in your home can go a mess. It's recommended to let the right people come and inspect the cause of the problem. As much as you want to save a bit of cash, going DIY can be a bit risky. A slight mistake can cost you the entire HVAC unit, and your home insurance won't cover the damages.
AC MAINTENANCE AND TUNE-UPS | KEEP THE COOL GOING STRONG
There is no doubt that this region has enough HVAC companies around. But not everyone is as proficient as us because they do not possess the right skills or the experience that we have. Our team has employed a group of technicians who are the best in the industry, certified, and their attention to detail makes them stand out from the crowd. Most inexperienced companies tend to generalize the problems that your system has been facing. But not all systems are alike– they require different treatments that the novices won't be able to deal with.
You will end up spending tons of money, but the output won't be as satisfying. So what do you do now? Hire Westshore Mechanical, and watch how we resolve your HVAC issues with our professional touch. We have been involved in this industry for the longest time possible, so it's a cakewalk for us to breathe life into malfunctioning air conditioners. We address every case with minute care, so our customers highly recommend us to their friends and neighbors, without any second thought.
If you want hassle-free servicing, where you won't have to supervise the process or negotiate for prices, we are your best bet. Our services are world-class, and so are our resources. But in terms of payments, we like to keep it reasonable so that keeping your home cool and comfy doesn't become a burden on your shoulders.
Once you experience our services, you won't want to hire anyone else for maintenance ever again. So contact us today.
DON'T LOSE YOUR COOL | CALL FOR AC REPAIRS
Over the years, our customer-centric approach to service delivery has earned us quite a reputation. When we pull up to solve air conditioning issues, we don't just show up. We make it our duty to fix the problem and shine a smile on your face. Our technicians will first identify the problem then they will proceed to look for a cost-effective, convenient, and long-lasting solution.
At Westshore Mechanical, we do things differently. We put our clients first. We understand how a malfunctioned AC unit can be a real nuisance, and we'll work around the clock to make sure all your worries are taken care of – in the shortest time possible. Our emergency response unit is on standby 24/7 to listen to your frustrations and offer customized solutions.
If you need any help today, reach out to our friendly team, and we'll be happy to solve your air conditioning problems.