AC Repair Grand Rapids | Top Air Conditioner Service at Westshore Mechanical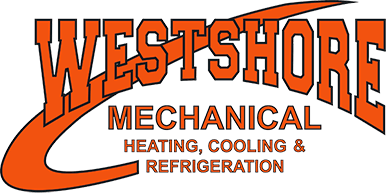 You're sleeping soundly at midnight, and your HVAC system stops functioning out of nowhere. Quite the nightmare, isn't it? But with regular maintenance, you can steer clear of such air conditioner breakdowns. The cooling unit provides you with comfort from the sun's scorching heat, so it's your responsibility to keep the cooling system safe from the clutches of damage or breakdowns.
Investing a certain amount in AC repair, installation, and maintenance keeps your HVAC system safe to ensure that your house's comfort doesn't get affected. For great HVAC system service professionals like these, your ideal option is Westshore Mechanical. We specialize in conducting premium air conditioning unit services for your home and commercial spaces, keeping your wellbeing and comfort in mind.
AC Maintenance and Tune-Ups | Keep The Cool Air Going Strong In Your Home
There is no doubt that this region has enough heating and cooling systems companies around Grand Rapids, MI, but not everyone is as proficient as us because they do not possess the right skills or experience. Our Grand Rapids team has employed a group of technicians who are the best in the industry and certified, and their attention to detail makes them stand out from the crowd. Most inexperienced companies tend to generalize the problems that your air conditioning system has been facing. But not all air conditioning systems are alike– they require different treatments that the novices won't be able to deal with.
You will spend tons of money, but the output won't be as satisfying. So what do you do now? Hire Westshore Mechanical Grand Rapids, MI, and watch how we resolve your heating and cooling system issues with our professional touch. We have been involved in this industry for the longest time possible, so it's a cakewalk for us to breathe life into malfunctioning air conditioners. We address every case with minute care, so our customers highly recommend us to their friends and neighbors without any second thought for quality service.
We are your best bet if you want hassle-free air conditioning service, where you won't have to supervise the process or negotiate prices. Our services are world-class, and so are our resources. But in terms of payments, we like to keep it reasonable so that keeping your Grand Rapids, MI home cool and comfy doesn't become a burden on your shoulders.
Once you experience our cooling specialists' heating, air conditioning, and air quality services, you won't want to hire anyone else for maintenance ever again. So contact us today.
Don't Lose Your Cool | Call For AC Repairs Today
You deserve the best air conditioning repair emergency services, and so does your AC unit. If you live in our service area, you can leave the entire responsibility to us. So what are you waiting for? Reach out to our customer service team today, and let them know about your questions and concerns.
Contact us via the web with a valid phone number and email address, or call our local office to get in touch with an air conditioning unit professional to get excellent service! Satisfaction guarantee and promise from all of our HVAC technicians for services in Grand Rapids, Michigan.
Frequently Asked Questions
What is the average life expectancy of equipment?
Most systems have a lifetime of 10 to 20 years. As your equipment gets older, its energy efficiency can decrease dramatically. You may notice that it gets noisier and needs repairs more often. When a unit begins to show its age, you have two choices. You can overhaul the system or replace it. Because heating and cooling technologies improve over time, a new system with newer, more energy-efficient equipment makes sense, especially if your system is ten or more years old. We can estimate the cost of a new system and a payback schedule showing you how unique technology will pay you back in lower energy usage.
Can I replace the outdoor unit with an older system to save money?
No. Replacing only the outdoor unit will lower the unit's efficiency, and you can lose up to 15% of the unit's efficiency! Your system may fail sooner than usual, and most manufacturers' warranties will be voided. It would help if you always replaced the indoor cooling coil with the outdoor unit.
Will a bigger-sized system perform better?
No, you don't want your HVAC system to be too big. Air conditioners control the comfort level in your home by cooling the air and removing humidity. An oversized air conditioner will cool your home faster, but it will use more energy and not remove humidity adequately.

A unit too big for your home will have short run cycles. Cooling the air may take a short time, but the unit shuts off before enough air blows across the indoor coil, where moisture condenses into water and drains from your system. Too much humidity in the air can lead to mold and mildew problems.

These short-run cycles also mean your system starts and stops more often, which uses more energy and causes wear and tear. A cooling unit operates more energy efficiently during long-run cycles that do a great job.

The same holds with heating systems. An oversized furnace will warm the house quicker, but it uses more fuel and causes more significant temperature swings in the West Michigan home.
Should I have my furnace and air conditioner serviced every year?
Yes. Keeping your heating and cooling systems properly maintained will lower energy and repair costs, prevent breakdowns, and prolong the life of your equipment. Neglecting necessary heating and ac system maintenance ensures a steady decline in air conditioning performance while energy use steadily increases.
Why should I purchase a superior service agreement?
Without warranty coverage, a breakdown can mean significant parts, labor, or both expense. However, with one of our routine maintenance service agreements, you avoid that unexpected significant expense. While no warranty can guard against every possible problem, our air conditioning contractors can explain the range of protection our excellent service agreements afford.
My air conditioner is very loud when I entertain outside; what can I do?
A difference of 6 decibels (between 72 dB and 78 dB) is technically a four-fold increase in compressor sound when rating air conditioners or heat pump units. However, it takes a difference of 10 decibels to double the loudness. It is also noted that it takes approximately 3 decibels for the average human ear to discern any difference in loudness for AC units.

Great strides have been made in reducing the operating sound level of equipment. The Westshore HVAC contractors team will be happy to show you the difference in sound ratings with the AC unit's product line.
Westshore Mechanical of Grand Rapids
250 Monroe Northwest Grand Rapids Suite 400, Grand Rapids MI, 49503
616-201-0226