Grand Rapids MI AC Repair | Top Cooling Unit Maintenance Service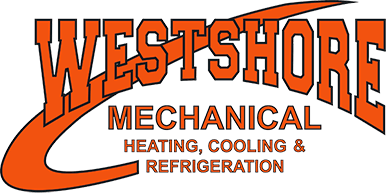 You're sleeping soundly at midnight, and out of nowhere, your AC stops functioning. Quite the nightmare, isn't it? But with regular maintenance, you can steer clear of such breakdowns. The cooling unit provides you with comfort from the scorching heat of the sun, so it's your responsibility to keep the system safe from the clutches of damage or breakdowns.
To ensure that your house's comfort doesn't get affected, investing a certain amount in AC repair as well maintenance keeps your system safe. For services like these, your ideal option is Westshore Mechanical. We specialize in conducting premium HVAC services for your home and commercial spaces, keeping your wellbeing and comfort in mind.
AC Maintenance and Tune-Ups | Keep The Cool Going Strong
There is no doubt that this region has enough HVAC companies around. But not everyone is as proficient as us because they do not possess the right skills or the experience that we have. Our team has employed a group of technicians who are the best in the industry, certified, and their attention to detail makes them stand out from the crowd. Most inexperienced companies tend to generalize the problems that your system has been facing. But not all systems are alike– they require different treatments that the novices won't be able to deal with.
You will end up spending tons of money, but the output won't be as satisfying. So what do you do now? Hire Westshore Mechanical, and watch how we resolve your HVAC issues with our professional touch. We have been involved in this industry for the longest time possible, so it's a cakewalk for us to breathe life into malfunctioning air conditioners. We address every case with minute care, so our customers highly recommend us to their friends and neighbors, without any second thought.
If you want hassle-free servicing, where you won't have to supervise the process or negotiate for prices, we are your best bet. Our services are world-class, and so are our resources. But in terms of payments, we like to keep it reasonable so that keeping your home cool and comfy doesn't become a burden on your shoulders.
Once you experience our services, you won't want to hire anyone else for maintenance ever again. So contact us today.
Don't Lose Your Cool | Call For AC Repairs
You deserve the best services, and so does your AC. If you live in our service area, you can leave the entire responsibility to us. So what are you waiting for? Reach out to our customer service team today, and let them know about your questions and concerns.
Contact us via the web, or give us a call!
Westshore Mechanical of Grand Rapids
250 Monroe Northwest Grand Rapids Suite 400, Grand Rapids MI, 49503
616-201-0226