Water Heater Repair Spring Lake MI | Local Service Near You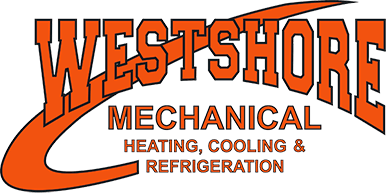 A water heater is one of the most important systems in your house. In case there is a breakdown, you won't have hot water for cooking, laundry, or bathing. It would help if you had a technician who can address the issue as quickly as possible, especially during the cold months.
Fortunately, Westshore Mechanical offers a range of quality water heater services from installation, replacement to repairs. Additionally, they have excellent customer service; thus, they will address every issue with the urgency it deserves. Read on for more details.
Gas Water Heater Replacement and Installation Services Near You
Our technicians offer top-notch services on gas water heaters. We know these units form an integral part of your household, and you can hardly stay for a few hours without using them. Hence, we have undergone thorough training to get up to date skills in working with different brands.
A good gas water heating unit needs to correspond to your needs. However, with time, you may realize that its efficiency level has dropped massively. Calling a technician for repairs may solve the issue but only for a few days. Over time, you will spend a lot of money, which isn't worthwhile. At this point, you need to call our experts for a replacement. Alternatively, our professionals can scrutinize the unit to determine the most cost-effective option.
Signs that your unit needs replacement include:
A metallic smell or taste in hot water.
Continuous breakdown of the unit even after repairs.
An aged system 10+ years.
Our team also does the installation of different water heaters brands. We are keen to detail since the efficiency of the unit depends on the fitting process. Consequently, we have the tools, experience, knowledge, and skills that guarantee quality workmanship. As a result, your unit will function with higher efficiency, good temperature control, and fewer recuperation times.
Need Your Water Heating System Fixed or Installed? Call Us!
Your water heating equipment works hard to keep water hot for everyday activities. You may not realize it, but in case of a malfunction, you may not take a shower or wash dishes until it's fixed. Still, thinking of a DIY as a quick solution may not be a good idea. You may end up causing more problems, which may cost you more money and time. Therefore, contact our Westshore Mechanical professionals to help do the repairs.
Our team of experts can handle any job, whether big or small. Once you call us, we arrive at the shortest time possible since we value the comfort of your home. We then diagnose the equipment to find the problem and come up with an appropriate solution. Once we fix the unit, we take our time to ensure that it's back to excellent working conditions.
Do you need a water heater installed, replaced, or repaired? You can count on our professional technicians to restore a constant flow of hot water. Further, our team focuses on availing honest services and building long-lasting relationships with our clients. Go ahead and give us a call; we will offer quality services that exceed your expectations.