Furnace Repair Grand Rapids | Top Heater Installation & Maintenance Service Experts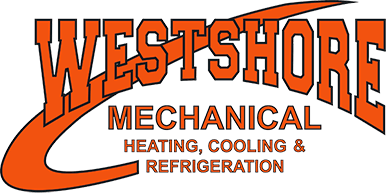 Winter is a great time to stay in and spend quality time with your family. But the only condition is, you need to have a working heater indoors to alleviate the cold blues. In case the furnace stops all of a sudden, it becomes a major concern. Your comfort and health will be compromised if the heating system isn't keeping your rooms warm enough. To ensure that the machine functions smoothly throughout the season, you have to opt for professional heater repair or maintenance services.
You can schedule maintenance even if there are no complications present in your heater. Servicing at regular intervals ensures that no issues are plaguing the machine, and at the same time, keeps your furnace in top condition. On the other hand, you need a repair when your heater has stopped working altogether, or it has stopped functioning in its usual manner. No matter your requirement, Westshore Mechanical of Grand Rapids is here to assist you with all of your HVAC-related issues. Call us today, and talk with our furnace maintenance and repair experts in Grand Rapids, MI.
Furnace Installation and Maintenance Services Near You
Installing a heater is no easy task. For a vital system like this, you should hire only the top professionals so that the work gets done with perfection. Our skilled team will help you choose the best heater for your home, and they will take care of the installation process. And in case you need maintenance, all you have to do is give us a call and schedule the date of service.
Need Your Furnace Installed or Fixed? Call Our Nearby Experts!
Furnace maintenance and repairs fix the system for sure, but all cases are not the same. If the heater becomes worn out, it isn't easy to bring it back to life again. Moreover, spending a ton on your old system isn't a beneficial choice at all.
So, how will you understand that you have to replace your heater? Let's take a look at the signs.
The heater is quite old
It makes awry noises when you turn it on
It provides cool air
The temperature fluctuation inside your rooms is disturbing
There is dust everywhere in your house
You have invested a fortune for repairing, without any visible results
You are paying high energy bills
If your furnace has been exhibiting these symptoms, you should make a wise choice and let go of it. Old and broken systems lead to high energy consumption without providing any comfort in return. When you bring home a new furnace, it will keep your electricity consumption in check while keeping you warm and cozy at the same time.
This is quite a significant investment, but it is necessary to keep your home functional. Our Grand Rapids team will assist you in making a decision and taking responsibility for the new installation. So throw away your worries, and contact us right away.
Westshore Mechanical of Grand Rapids
250 Monroe Northwest Grand Rapids Suite 400, Grand Rapids MI, 49503
616-201-0226