Furnace Repair West Olive MI | Top Heater Installation & Maintenance Service Experts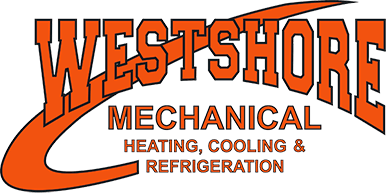 The cold season can be very unforgiving if you are not prepared. You wouldn't want to imagine having a malfunctioning heating system. Therefore, you need a furnace to keep your living space or working area warm and comfortable.
With a reliable HVAC expert, you can get all the assistance you need whenever your furnace has a problem. Our Professionals at Westshore Mechanical have the necessary knowledge and skills in the heating industry. Hence, we will ensure that your unit is in good working condition. Below are more details about our services.
FURNACE INSTALLATION AND MAINTENANCE SERVICES NEAR YOU
Installing a heater is no easy task. For a vital system like this, you should hire only the top professionals so that the work gets done with perfection. Our skilled team will help you choose the best heater for your home, and they will take care of the installation process. And in case you need maintenance, all you have to do is give us a call and schedule the date of service.
NEED YOUR FURNACE INSTALLED OR FIXED? CALL OUR NEARBY EXPERTS!
Maintenance and repairs fix the system for sure, but all cases are not the same. If the heater becomes worn out, it isn't easy to bring it back to life again. Moreover, spending a ton on your old system isn't a beneficial choice at all.
So, how will you understand that you have to replace your heater? Let's take a look at the signs.
The heater is quite old
It makes awry noises when you turn it on
It provides cool air
The temperature fluctuation inside your rooms is disturbing
There is dust everywhere in your house
You have invested a fortune for repairing, without any visible results
You are paying high energy bills
If your furnace has been exhibiting these symptoms, you should make a wise choice and let go of it. Old and broken systems lead to high energy consumption without providing any comfort in return. When you bring home a new furnace, it will keep your electricity consumption in check while keeping you warm and cozy at the same time.
This is quite a significant investment, but it is necessary to keep your home functional. Our team will assist you in making a decision and taking responsibility for the new installation. So throw away your worries, and contact us right away.