Allendale MI AC Repair | Top Cooling Unit Maintenance Service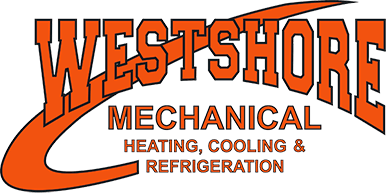 A faulty AC can be a real cause for concern, especially during the warmer months of the year. Frequent breakdowns and repairs can be a good sign to go for a unit replacement. But even then, you want to work with an HVAC professional to diagnose the problem and recommend the right solution.
With years of industry experience, we've been privileged to interact and advise hundreds of clients on HVAC's best practices. We believe the right way of solving the most common air conditioning issues is to be proactive and deliberate in keeping your home's AC in optimal working conditions. This means keeping up with routine inspections and maintenance services such as cleaning and replacing filters, inspecting the coils, and reporting complicated issues to an AC technician.
When an air conditioning unit fails, everything in your home can go a mess. It's recommended to let the right people come and inspect the cause of the problem. As much as you want to save a bit of cash, going DIY can be a bit risky. A slight mistake can cost you the entire HVAC unit, and your home insurance won't cover the damages.
AC MAINTENANCE AND TUNE-UPS | KEEP THE COOL GOING STRONG
Convenience and peace of mind are all we want in our homes, but it's not until the unit breakdowns in the middle of the night that we realize the importance of having the AC in the perfect working conditions. Regular maintenance isn't as complicated as it sounds. All you need to do is consult our expert technicians, who will work out a plan that suits your needs.
Our experienced team of technicians will schedule routine maintenance and inspection on the day and time of your choosing. Here, they will check for leaks, obstructed coils, failing thermostats, overheating, and efficiency issues, and even offer tips on DIY maintenance and inspection. The latter will put you in a better position to resolve minor AC issues during emergencies.
Some of the common maintenance issues we see with our clients can be prevented before they cause further damage. For example, we frequently advise our clients to avoid operating the AC unit at the coldest temperature settings all day long. This avoids overheating, which could make your home circuit breaker trip every other minute, or even worse, cause an internal breakdown.
DON'T LOSE YOUR COOL | CALL FOR AC REPAIRS
You deserve the best services, and so does your AC. If you live in our service area, you can leave the entire responsibility to us. So what are you waiting for? Reach out to our customer service team today, and let them know about your questions and concerns.
Contact us via the web, or give us a call!