Air Quality Testing Spring Lake MI | Reliable IAQ Systems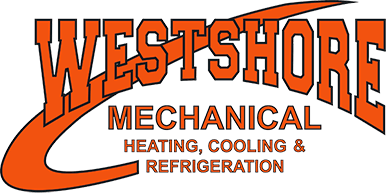 You most likely overlook your indoor air quality until you or other occupants in your house start experiencing health problems. It's due to the release of particles or gases into your home, schools, hospitals, or business premises. The situation can worsen if there are high humidity and temperature levels, coupled with insufficient ventilation within your space.
To determine the source of these contaminants, you need sophisticated equipment. Fortunately, our HVAC experts at Westshore Mechanical have the right tools and knowledge to help you out.
Top-Rated Indoor Air Quality Testers Near You
It's important to breathe fresh air whenever you are in a particular building. In the case of slight pollution, you can experience significant impacts on your health. Some of the symptoms include eye irritation, headache, sore throat, respiratory problems, dizziness, sneezing, and more.
At Westshore Mechanical, we care about the health of our customers. As a result, we have invested in up to date and most dynamic equipment to make sure we perform useful IAQ tests. Our team undergoes training regularly to gain the best skills in the market. Consequently, we have assisted many customers in our area who have applauded our efforts since they have had excellent results.
Once we get to your house, we listen to your concerns about any poor air source you suspect. We then check for areas where you may have had some unpleasant odors or where mold can grow. Additionally, we use our knowledge and experience to look into places that may contribute to air pollutants. Finally, we give a detailed report on air pollution sources and the different types of contaminants in your building.
Some of the common indoor pollutants we have encountered include:
Carbon monoxide
Mold
VOCs
Asbestos
Radon
Bacteria
Smoke
You can't afford to risk your health due to some of the above pollutants. With our tests, you will have a better environment and a comfy indoor setting. Besides, your employees will have a lower absenteeism rate and better productivity levels. Your HVAC system will also work efficiently and reduce your energy bills.
Need Your Indoor Home Air Quality Tested and Improved? Call Today!
If you need top-notch IAQ testing, our professionals can help you understand the quality of the air you breathe. Once you call us, our team will do a comprehensive evaluation of any affected areas. Still, we can help develop the appropriate measures for better air quality in your space.
It's also essential to do an IAQ test whenever you are getting into a new house or renovating an old home. You can't know if the previous occupants were maintaining all the necessary health measures. Therefore, request a service from our licensed technicians to examine the air quality in the rooms. In case of any pollutants, we will advise on the best call of action.
The air within your house doesn't have to be a mystery. Westshore Mechanical IAQ services will help protect the health of your family members or employees in the building. Contact us today!