Heat Pump Repair West Olive MI | Trusted Replacements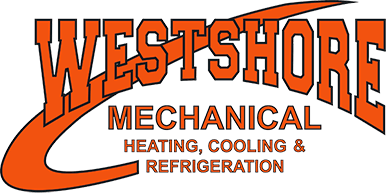 Heat pumps have become very crucial parts of a home's environmental control system. It delivers heat to warm up the rooms during cold days. The unit also filters out dirt to improve the air quality. However, just like any other machine, your heat pump will require repair or replacement at one point. Due to an urgent need, you may feel tempted to fix it yourself, but a simple mistake could lead to further problems. Fortunately, having a professional check, your unit will help diagnose and repair your system at first signs before they get any worse.

If you need heat pump repair or installation services, look no further. At Westshore Mechanical, we offer comprehensive heat pump services to ensure that your system operates efficiently. Please keep reading to know more about our services.
RELIABLE HEAT PUMP INSTALLATION AND MAINTENANCE NEAR YOU
No matter which season it is– it could be the coldest time of the year or hot summers, you cannot be without your heat pump. They are pretty strong in terms of durability, but damage can affect any appliance out of nowhere. More than any other electronics, this one requires the most attention and care since you use it throughout the year.
Therefore, maintenance is an integral part of keeping your heat pump up and running. Our services cover repair, maintenance, and replacement– so you get everything done under one roof!
With our punctual and proficient servicing, the issues faced by your heat pump will be fixed in no time. We ensure that your comfort doesn't get affected under any circumstances.
NEED YOUR HEAT PUMP FIXED OR INSTALLED? CALL OUR NEARBY EXPERTS!
If you are on a quest to find the most reliable HVAC experts in this region, Westshore Mechanical is the ideal option for you. Thanks to our experienced team, who has ample knowledge and skills to handle even the most complicated tasks, we aim to resolve all of your heat pump worries quickly. Our premium services will not only completely satisfy you, but they will also allow your machine to last longer in a healthy condition.
So give us a call today, and schedule an appointment.