Radiator Repair Spring Lake MI | Boiler Experts You Can Trust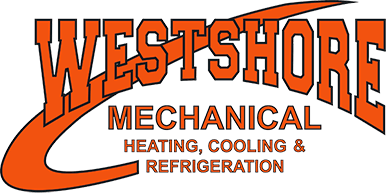 Waking up to a cold house due to heating problems is one of the worst experiences. You may have invested in a quality boiler and radiator, but such issues are bound to happen over time. Therefore, it's essential to have a reliable HVAC company that can help you out in the shortest time possible.
Westshore Mechanical has certified technicians who can do quality work on your system. Whether it's the installation or repairs, we have the right expertise to ensure we do everything right.
Trusted Boiler Installation and Repair Technicians
A boiler dispenses heat within your home or working space to keep everyone warm and comfortable. It works by converting water to steam, then moving it through pipes to radiators and releases heat in your building. However, for the equipment to work effectively, the installation process is crucial. Hence, it would be best to ask for professional assistance from Westshore Mechanical to fix the system.
While installing the boiler, our team follows a thorough process to ensure that it works. First, we assess your current heating demands to make sure you get a boiler that meets all your needs. We understand that getting a heating unit that keeps your premises comfortable is the priority in your business or home. Therefore, our professionals can advise on the best size or system option that best fits your space.
Once you get the ideal boiler, our installation team starts the process immediately. We have all the necessary tools needed for the job, and we are cautious enough not to tamper with the unit. Still, we leave the working area cleaner than we found it. Additionally, we try to work in the shortest time possible but still maintain high-quality services. This ensures that the system works effectively and efficiently.
With the boiler working almost daily, you may also need to do some repairs in the long run. Luckily, you can contact us whenever you have an issue. Our technicians will arrive within the stated time and restore your unit into shape. You can trust our expertise, thanks to years of experience. Additionally, we have undergone regular training to enhance our skills in working on any boiler.
Need To Get Your Boiler or Radiator Fixed? Call Us!
Whenever you have an issue with your boiler or radiator, don't hesitate to call us. We know the importance of your heating system; thus, we are on standby and ready to assist you. No matter how complex the problem may seem, you can count on our prowess.
Some of the signs that need our intervention include;
The boiler regularly switches itself off or doesn't turn on at all.
Gurgling, slamming or whistling noises from your system.
The radiator doesn't warm.
Boiler leaks.
Cold radiator at the bottom.
At Westshore Mechanical, we pride ourselves on providing you with the best services that meet your needs. Over the years, we have won customers' trust within our area due to quality boiler or radiator services. Therefore, next time you need our professional assistance, call us!