Whitehall MI AC Repair | Top Cooling Unit Maintenance Service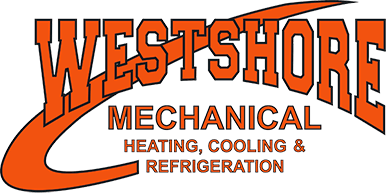 You're sleeping soundly at midnight, and out of nowhere, your AC stops functioning. Quite the nightmare, isn't it? But with regular maintenance, you can steer clear of such breakdowns. The cooling unit provides you with comfort from the scorching heat of the sun, so it's your responsibility to keep the system safe from the clutches of damage or breakdowns.
To ensure that your house's comfort doesn't get affected, investing a certain amount in AC repair as well maintenance keeps your system safe. For services like these, your ideal option is Westshore Mechanical. We specialize in conducting premium HVAC services for your home and commercial spaces, keeping your wellbeing and comfort in mind.
AC MAINTENANCE AND TUNE-UPS | KEEP THE COOL GOING STRONG
Convenience and peace of mind are all we want in our homes, but it's not until the unit breakdowns in the middle of the night that we realize the importance of having the AC in the perfect working conditions. Regular maintenance isn't as complicated as it sounds. All you need to do is consult our expert technicians, who will work out a plan that suits your needs.
Our experienced team of technicians will schedule routine maintenance and inspection on the day and time of your choosing. Here, they will check for leaks, obstructed coils, failing thermostats, overheating, and efficiency issues, and even offer tips on DIY maintenance and inspection. The latter will put you in a better position to resolve minor AC issues during emergencies.
Some of the common maintenance issues we see with our clients can be prevented before they cause further damage. For example, we frequently advise our clients to avoid operating the AC unit at the coldest temperature settings all day long. This avoids overheating, which could make your home circuit breaker trip every other minute, or even worse, cause an internal breakdown.
DON'T LOSE YOUR COOL | CALL FOR AC REPAIRS
Over the years, our customer-centric approach to service delivery has earned us quite a reputation. When we pull up to solve air conditioning issues, we don't just show up. We make it our duty to fix the problem and shine a smile on your face. Our technicians will first identify the problem then they will proceed to look for a cost-effective, convenient, and long-lasting solution.
At Westshore Mechanical, we do things differently. We put our clients first. We understand how a malfunctioned AC unit can be a real nuisance, and we'll work around the clock to make sure all your worries are taken care of – in the shortest time possible. Our emergency response unit is on standby 24/7 to listen to your frustrations and offer customized solutions.
If you need any help today, reach out to our friendly team, and we'll be happy to solve your air conditioning problems.