Spring Lake MI AC Installation | Trusted Cooling System Replacements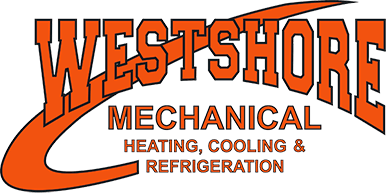 Everyone loves moderate weather, but those in our region know how hot it can get in the summer. With the steamy summertime weather sticking around just long enough, air conditioning begins to feel like a necessity rather than a luxury. However, you need an air conditioner to be in good working condition to avoid breakdowns and enjoy comfortable air.
It can be stressful dealing with a problematic air conditioning system; you wouldn't want to tackle it independently. We have qualified experts who can help you with the complicated installation process. The most significant benefit of hiring an expert to install your air conditioning unit is that you are assured of getting the right system that will work efficiently.
Let us help
Just like any other home appliance, air conditioning units will run their course and require replacement. Over time, the cooling system will lose efficiency and performance. However, how will you know when to replace your air conditioner and upgrade to a new one? There are several signs you can use to determine whether to replace the cooling system.
When you experience higher energy bills without any excessive energy use
An air conditioning system that requires frequent repairs is a sign of needing replacement.
If the cooling system is more than 10 years old, it may be time to swap it out for a more modern and efficient unit.
When you are dealing with constant and costly repairs, you may want to replace the unit.
If your cooling system's warranty has expired, it may be a sign to replace it with a new air conditioning system.
Air Conditioner Installs and Replacements You Can Trust
If you have experienced problems with your air conditioner, it is time to purchase a new cooling unit. There are many options available on the market to choose from when considering a cooling system. However, selecting an appropriate system and installing it in your home is equally tricky. You need the services of an expert to help you choose a new system and install it.
Outdated air conditioning models will have more issues cooling your home during the steamy summer season. This is why you need to replace your unit. There are several reasons for getting a new cooling system for your house.
First, you will be guaranteed peace from new air conditioners. Due to technology, efficient cooling systems today are much quieter when functioning.
You will also enjoy the comfort of cool air when you replace your air conditioner unit with a properly functioning air conditioning system.
Getting a new and more efficient air conditioner will potentially save you money. It will keep your energy bills lower and save money in terms of repair and energy costs.
Need Your Air Conditioning Installed or Replaced? Call Our Team!
If you have problems with an inefficient air conditioning system, hire a professional to perform the replacements. Air conditioners are delicate and complicated systems that require the experience and precision of an expert to install. Without the right tools and techniques, many things can go wrong.
We can help you with the air conditioning system installation, maintenance, and emergency services. Our experts will make recommendations for cooling system installation based on your budget, air quality requirements, and the unique characteristics of your property. The experienced professionals can help you purchase a new cooling system that fits your needs and install it properly.