Geothermal Repair Spring Lake MI | In-Ground Cooling & Heating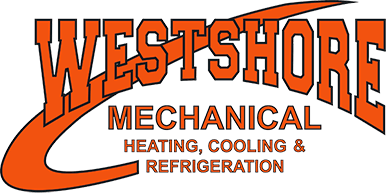 Geothermal heating and cooling systems are common among homeowners, thanks to their longevity and the little maintenance cost. However, this isn't to say they are immune from breakdowns. To ensure optimal operations, it's necessary to carry out regular inspections and to report any failures as soon as possible.
Compared to conventional ACs and furnaces, Geothermal systems offer more benefits. They are renewable and environmentally friendly and an actual improvement to your home. This can add value to your home's equity.
That said, repairing a faulty Geothermal system may seem a bit skeptical. Many people believe that their yard has to be dug up entirely to identify and fix a ground loop leak or clear a clocked underground pipe. This isn't true. Working with the right Geothermal repair company will make the repair process smooth and easy.
With geothermal systems, identifying the problem isn't always easy. Sometimes you cannot identify the cause; hence you'll report the wrong issue to your geothermal technician. With several years of experience, we've learned to be prepared for anything since the clients sometimes misidentify and report the wrong problem.
Geothermal System Maintenance Experts Near You
Some of the common geothermal repairs include heat pump failures, i.e., issues with the fan or compressor. Scale build-up around the pipework, ground loop, and heat pump are also common. With these, an acid flash can easily dissolve off the calcified deposits. Another common problem is the ground loop leaks. The latter can be a cause for concern, but our technicians have sophisticated ways of solving the problem.
Equipped with the latest technologies, tools, and hands-on experience, we're committed to serving all your needs. For example, in the case of ground leak-ups, we won't be digging up your yard. Instead, our technicians will inject an environmentally-friendly dye into the geothermal system. The dye will then make its way to the topsoil, and our technicians will quickly identify where the leak is. This reduces guesswork and unnecessary digging around your home.
When looking around for a company to help repair or replace part of your geothermal system, it pays to do your research. You want to work with a company that puts your needs before theirs. Below are some of the factors to look out for when hiring a geothermal contractor:
Experience – Hands-on experience is vital if you're looking for a company that will fix the problem once and for all. Experience goes beyond certification. You want to check the customer reviews and other indicators of quality service delivery.
Training – With advancements in technology and the emergence of new skill sets and techniques for solving common HVAC issues, your contractor should be up to date with their training.
Need Geothermal HVAC Repairs or Maintenance? Call Today!
Having been in the industry for decades, we fully understand what it takes to maintain, repair, or replace parts of your Geothermal system. Our team of technicians comprises experts who are trained, licensed, and insured. We work hard to meet our clients' expectations, and we take pride in all our completed Geothermal projects.
If you need help with maintaining or repairing your geothermal HVAC, we're ready to help. You got the trouble- we've got the solution!